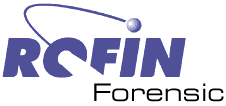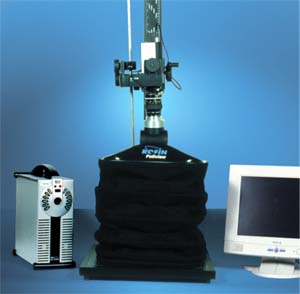 Our Products:
PL500
PL500SC
PL400

Polilight Flare Plus 2

Poliview
Polilearn
Product Comparison


Poliview® IV
Uncovering evidence that no other system can;
The world's most powerful and versatile forensic image detection and enhancement system;
Used by law enforcement agencies world-wide.
Fully integrated system for complete image processing
The new Poliview®IV is the state-of-the-art forensic image detection and enhancement system. The fully integrated design enables image location, optical enhancement and capture, digital enhancement, rearrangement of images into reports through Windows-based software, and photo-quality print-outs.
World-beating sensitivity for maximum evidence detection
Final image quality depends most of all on the quality of the initial optical image. Poliview®IV's unmatched sensitivity is based on Rofin's long history of optical expertise. It incorporates the Polilight®, the purest forensic light source available, and top quality barrier filters. New camera options include a state-of-the-art Peltier-cooled CCD camera with 1024 x 1024 bit resolution and 14x zoom lens, capable of 10-minute integration times for very weak images.
| | |
| --- | --- |
| | |
| Obliterated document before and after using the Polilight & Poliview | Fingerprints detected on document before and after using the Polilight & Poliview |
Versatility and Convenient Functionality
The new Poliview®IV employs all available optical techniques - fluorescence, reflection, absorption, and transmission imaging. It is the ideal tool for latent fingerprint and document examination applications, as well as for serology and biological stains, gunshot residues, and fibres. Poliview®IV's flexible design accommodates large awkward objects and allows varied illumination angles.

Poliview®IV's powerful software provides convenient digital image enhancement and flexible presentation in a Windows environment. Its long list of functions includes one-key contrast stretching, FFT separation of overlapping fingerprints, automatic spike boosting, cut and paste, and image overlay. Real-time full-screen imaging, even of small images, is one of its new innovative features.

Thousands of images can be instantly stored, recalled, and compared, and a photo quality printer is provided as an option.
Training and Support
Poliview®IV comes with Rofin's commitment to after-sales support, which includes Polilearn®, a multimedia CD-ROM training and reference package dedicated to optical-based forensic techniques.

Poliview®IV is a registered trademark of Rofin Australia Pty Ltd.
Download a copy of the Poliview®IV Brochure (PDF Format)
More information or distributor contact details...