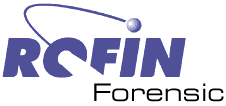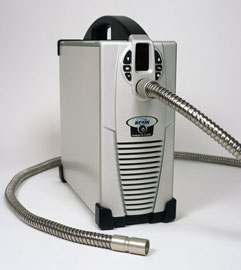 Our Products:
PL500
PL500SC
PL400

Polilight Flare Plus 2

Poliview
Polilearn
Product Comparison


Polilight® PL500SC
The Polilight®PL500SC has been specifically designed to assist the forensic scientist to efficiently carry out an examination at the scene-of-crime. All the quality features of the PL500 are of course included. However the PL500SC enhances performance by incorporating a graphic display remote control, a 5 metre (16 feet) light guide, a redesigned power supply and a simplified front control panel.
The remote control features the new state-of-the-art 128 x 68 element LED graphic display which gives excellent visual display whatever the environment; bright sunlight or dark nights. The housing of the remote can be fixed to the light guide, or the user's belt, and the six buttons allow full control of all functions of the light source, including on / off, filter selection, tuning, power output and shutter control. All functions selected are displayed on the remote while the operator is 5 meters (16 feet) away from the instrument.
The need to move the light source around a scene-of-crime is time consuming and inefficient. To overcome this and meet the requests of the operators, the Polilight®PL500SC is supplied with a 5 metre (16 feet light guide). This extended length together with the remote controller allows the operator to move freely around the scene of crime without having to continuously revert to the front panel on the instrument to change wavelengths, tuning, power output, shutter or to move it. This is a big time saver!
Highly portable forensic light source
Designed specifically for scene-of-crime work
5 meter (16 feet) light guide option
Greater freedom, longer reach
New state-of-art remote control
Full control from up to 5 meters with graphical display
New CE Certified version power supply
Increased lamp life and reliability
Front panel power switch
Easier to turn on with smart shutdown
Streamlined front panel
Reduced number of buttons to match remote control
Download a copy of the Polilight®PL500SC brochure (PDF Format)
More information or distributor contact details...