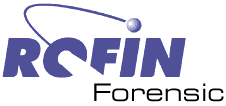 Forensic Science Products from Rofin
Rofin Australia has specialised in the research and development of forensic science instruments since 1988. During this time its innovative products, which have been designed in close association with leading forensic scientists, have set the standard by which others are judged. Rofin's products, recognised for their excellence, have been adopted by leading police forces and investigative agencies worldwide.
Rofin takes great care to understand the needs of modern forensic scientists and its products form a comprehensive and integrated range suited for use at the scene-of-crime and in the laboratory.
The Polilight PL400, PL500 and PL500SC, , Poliview, and Polilight Flare Plus 2 range of instruments offer forensic light sources. Polilearn is the companion training software for these products.

Rofin is proud to announce it is now certified
as ISO 9001:2015 compliant - Read more...